Residential Locksmiths - Daly City, CA - Action Lock & Key Store,LLC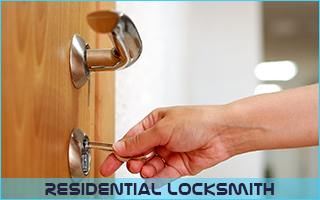 Whether you are locked out of your house, just relocated to a new place or looking to upgrade your existing security, Action Lock & Key Store,LLC offers the entire range of residential locksmith services in Daly City, CA area. We can fix your broken locks, rekey and replace them, install new locks and resolve lockouts. Action Lock & Key Store,LLC has been serving customers in the Daly City, CA region for more than ten years and have over time garnered the reputation for offering fast and efficient services.
We have some of the finest lock technicians on board and we are available 24/7. Our aim is to provide affordable services that will help you secure your property. We take great pride in the hundreds of satisfied customers and our mission is to continue to offer the same high quality services, sophisticated products, excellent support and professional security consulting.
Our services:
Home lockout
No one wants to find themselves in a situation when they have locked themselves out of their home. This can be a stressful and frustrating experience. At Action Lock & Key Store,LLC we are available 24/7; all you have to do is just call us and we will be by your side in no time, and help you regain access to your property as fast as possible.
Install new locks
If you have moved into a new property or are remodeling your present one, we can install new locks on your door. We have a wide array of sophisticated locks that can keep your home safe and secure. We also make you keys of the locks that we have installed.
Rekeying locks
Want to improve your home security without disrupting your present hardware? At Action Lock & Key Store,LLC we can change the internal configurations of a lock, making it as good as new. We also offer new keys to go with the rekeyed lock.
Home security solutions
Do you feel safe when you sleep at night? As a homeowner, you are aware of the importance of keeping your loved ones and your valuables safe; it is only an expert locksmith who can offer you the locksmith help you need.
When your locks are not as secure as they should be, your home will also not be as safe as it should be. Security is of paramount importance. To prevent a security mishap from ever happening, the best way to secure your property is preventive maintenance. Our locksmiths can help you detect areas that are often missed and secure them. Incidents of break-ins are not uncommon, but with cutting edge products and services provided by Action Lock & Key Store,LLC, you can rest assured that your home is well protected.
Looking to protect your property? Call us today at 650-235-1921 and discuss your lock requirements with one of our experts. With our expert locksmiths looking into your lock issues, you can relax knowing that your security is in competent hands. We have the knowhow and the right team of technicians to transform your home into a safe haven for you and your family members.
24 Hour Locksmith Near Me in Daly City, CA
When your home locks stop working in the middle of the night or your keys choose the worst moment to go missing, what do you do? For starters, you might consider seeking help from your neighbors and wait out the night, so that you can get the requisite assistance in the morning. While that's one option you can consider, it's certainly not the smartest one. What if we told you, that you can get the required assistance right then? True, there's no dearth of locksmiths who claim to provide assistance, round-the-clock, but when you actually give them a call, that's when their claims are put to the test. But what's also true, is there are a select few firms that value you and your safety more than their own operational convenience. We, at Action Lock & Key Store,LLC, have a work philosophy that enables us to function as the 24 hour locksmith near you. click here to read more
Cheapest locksmith near me in Daly City, CA
Life is indeed a race. A race to outdo one another, a race to push past against all odds and win through, and a race to rake in the moolah! Money has occupied a prominent position in our lives and it's natural to be conscious with the way it's being spent. While that's completely acceptable, what isn't acceptable is the way we end up making compromises in all the wrong places. Your attempt to save fifty bucks on a new lock can end up drastically. How, you ask? click here to read more
Home Security Locksmith in Daly City, CA
Modern day thieves and vandals have little trouble with opening most home doors. In fact, studies tell us that in over 40% of all property theft cases, thieves used the front door to gain access to the property! If you want to keep your family and possessions safe, it's a good idea to get locks that can withstand even the most determined of intruders. Our home security locksmiths can set you up with the most advanced locks in the market. Not only will they prove to be significant deterrents for intruders, but they won't cost you a lot either. Action Lock & Key Store,LLC has been operating a 24-hour mobile locksmith service in Daly City, CA for close to a decade now and has helped countless home owners with their security during that time. click here to read more
New locks Installation Residential in Daly City, CA
When reviewing your home security, one of the foremost things you need to take care of, are the locks installed. Expecting a decade-old lock to hold up against the modern-day threats is an oversight that will only result in a major catastrophe. In fact, crime statistics clearly indicate that nearly two-thirds of break-ins are a result of forced entry, wherein the lock or the door fails to stand its guard against the intruder. Are you willing to risk your security owing to a small slip-up on your part? If not, a new locks installation for residential applications is bound to take your security several notches higher. click here to read more
Residential lockouts in Daly City, CA
Sometimes, life plays the worst kind of games with us. There are times when we wish things would have turned out differently, but fate has other plans for us. While there's not much you can do about it, there are a few situations that you can redeem yourself from, quickly. Have you ever found yourself locked out of your home? All you'd have done is step out of the home to grab the morning newspaper and ended up locking yourself out inadvertently. All your plans of a long, relaxing weekend seem thrashed at that moment. click here to read more